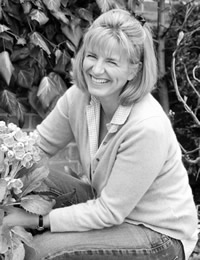 Alex Foster has been designing gardens in Hampshire, London, the South-East of England and Europe for the past twenty-five years.
Her garden design projects, both large and small, each reflect her care and dedication as a plants woman and her skill in design.
Alex has also helped to design gardens at the RHS Chelsea Flower Show for the past two years.
For examples of country, courtyard and townhouse garden designs from Alex, please view her portfolio.