A Personal Perspective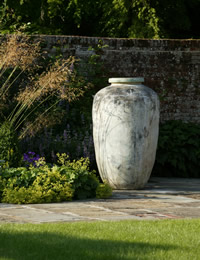 Twenty-five years into a career that I am totally consumed by, I still draw on the passion of a childhood growing up with an artist mother and parents who were consummate gardeners.
After an art foundation course at Plymouth and a year at the Bath Academy of Art doing graphic design; a course on garden design with John Brooks was enough to get me started before a Higher Diploma at the College of Garden Design and courses at the English Garden School and the Inchbold Institute.
Today I work from my studio near Winchester in Hampshire. I tend to be asked to design country gardens and I also work in London and aboard.
My garden design clients range from those who want just an hours' advice, to a seasonal check up, or a relationship that in some cases, can be for years developing a garden from scratch, providing the initial concept plan and later planting plans, providing the plants and organising and supervising their instillation and maintenance.
I am a very informal person and my relationship with the client is very important to me. What matters to me about a garden is that it suits the clients needs and taste and helps the house sit comfortably in its setting. Getting the scale of all the elements in a garden is vital.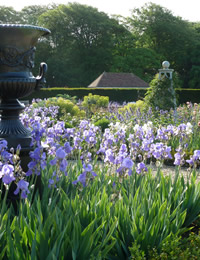 My garden design plans are all hand drawn and are mainly conceptual rather than technical. On most projects I like to get involved with the design and materials of the hard landscaping elements, but leave the construction details to the builder or landscaper. On large projects I often work in collaboration with architects. This works perfectly for me as my focus can then be on the planting and soft landscaping.
I take enormous care with my planting plans to get the right feeling for that particular garden. Some will be modern and crisp and some traditional and romantic. I mind desperately about the colours I use and would wait for the right plant rather than put in a substitute that was second best.
After 25 years of running my own business, and although there are never enough hours in the day, I still wake up excited by what I need to do that day.